Quality is the soul of USM at all times, the procedure of quality control, quality insurance, and quality monitoring are integrated into every operation step, and all operations are guaranteed with ISO 90001.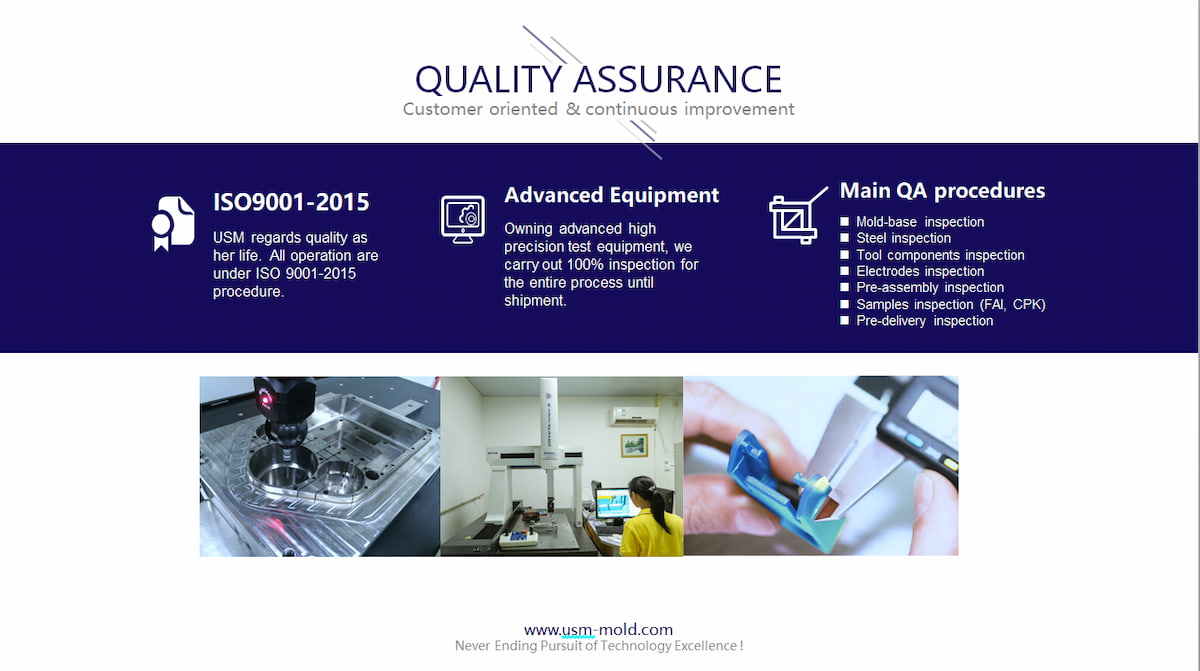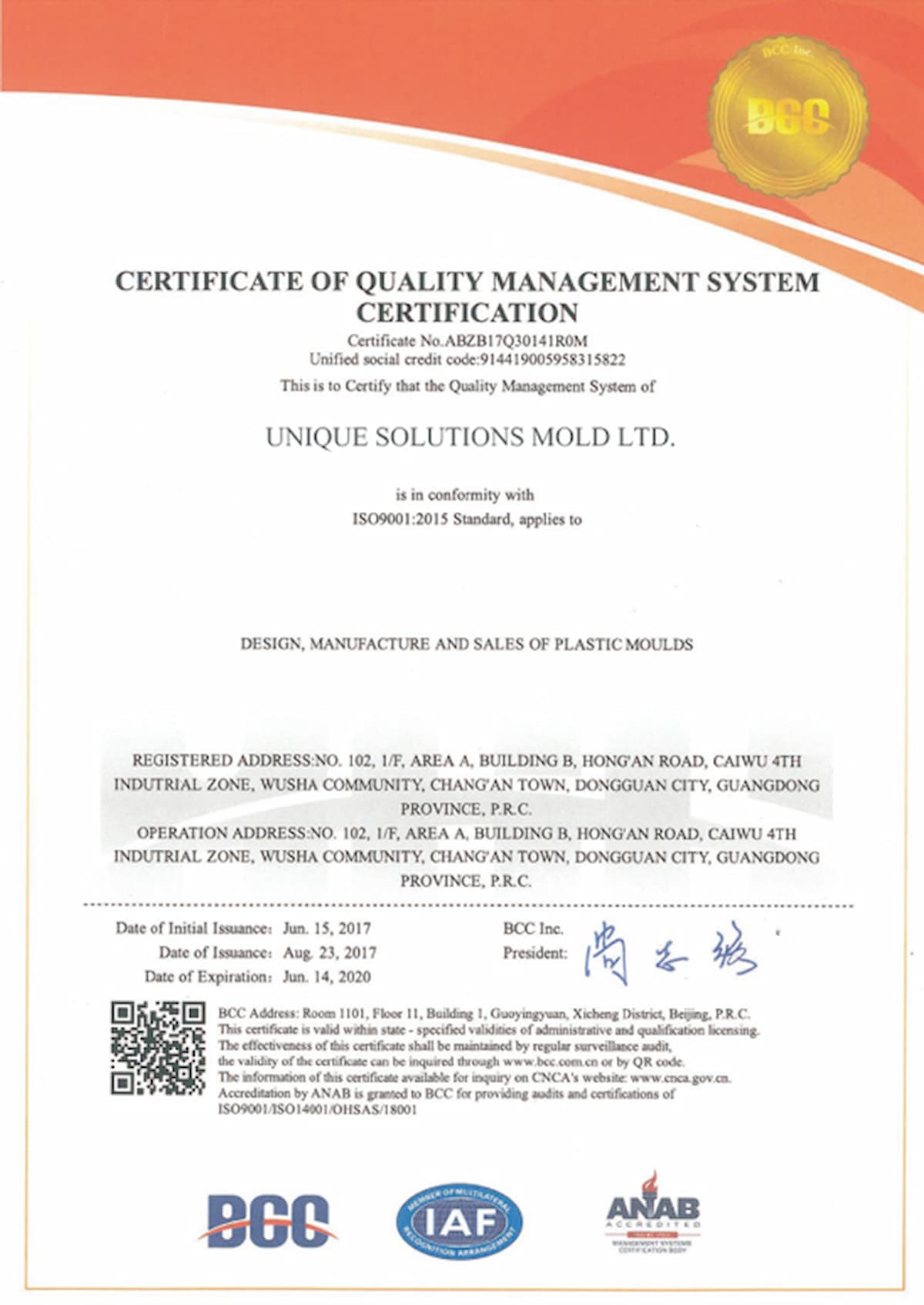 Material inspection: Our QC department will check all the steels, standard parts, and plastic materials to ensure that all materials are meet the requirements.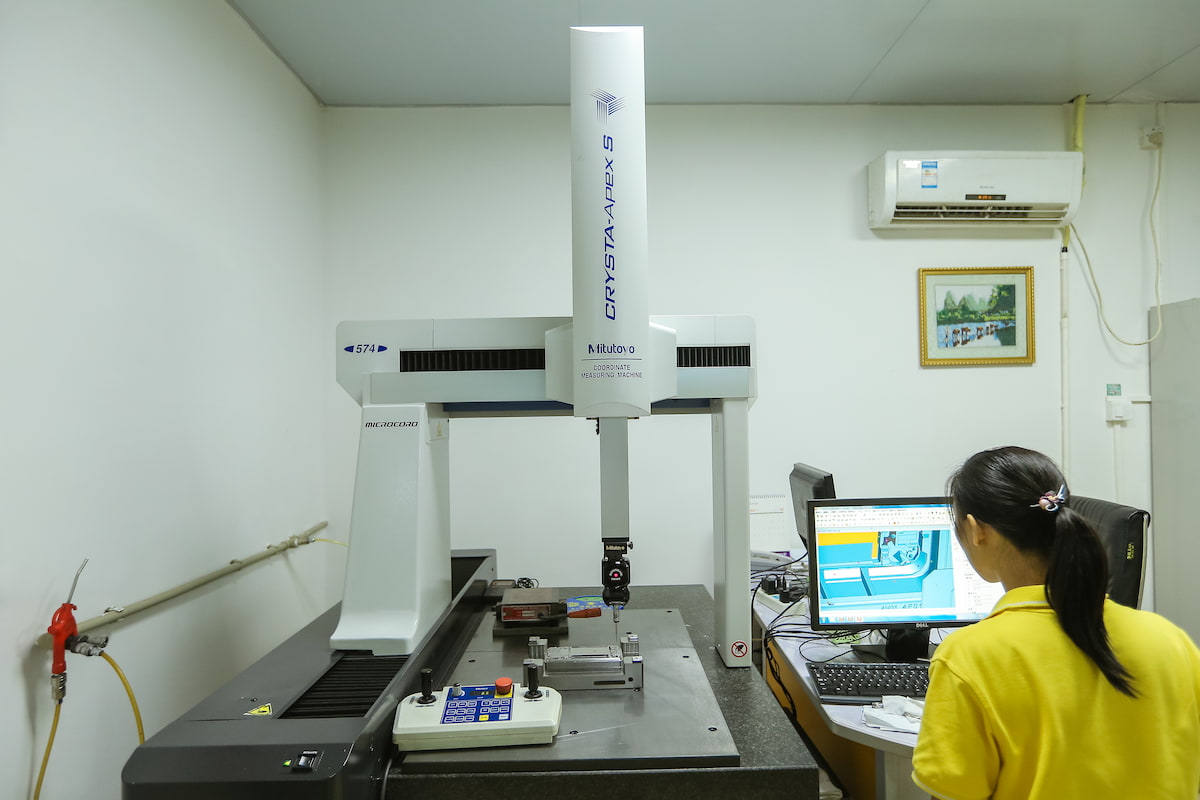 Quality process control: All the processing and assembling are followed strictly according to the drawings, then the QC department will check the tolerance and surface finishing to meet the requirements.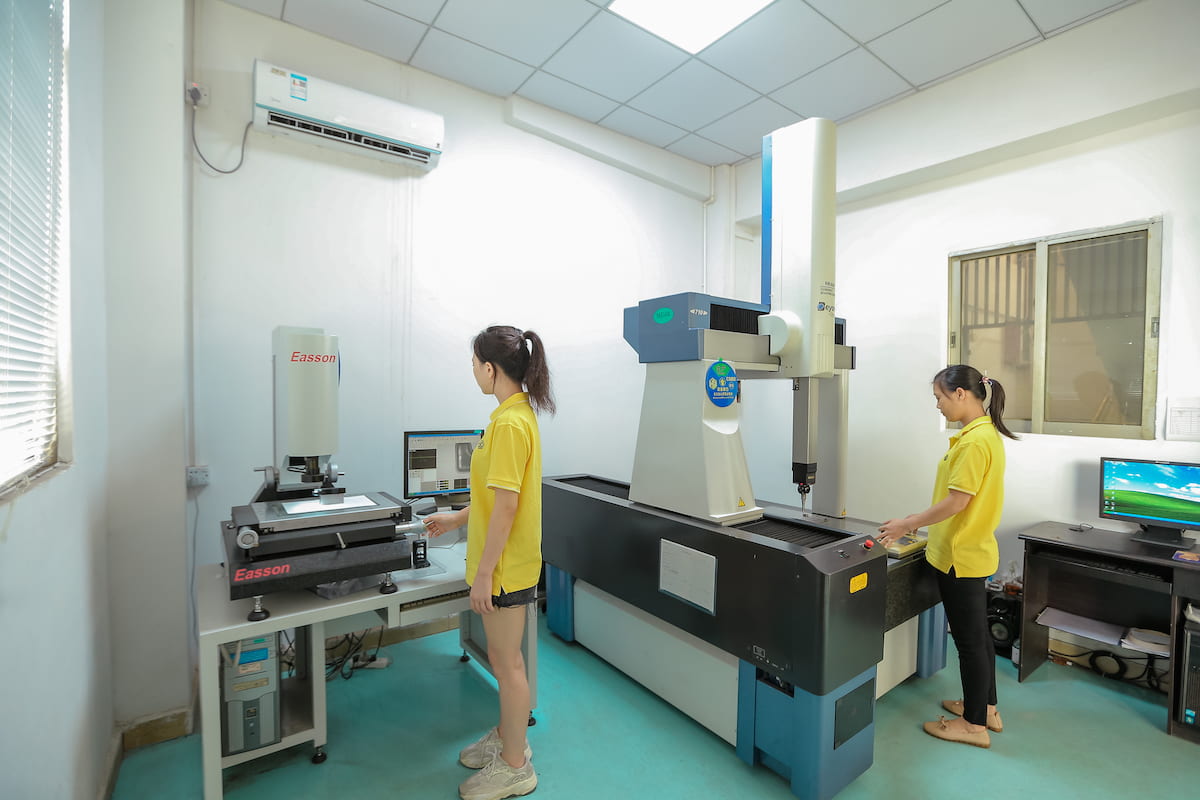 Final quality control: After finishing the mold trial production, the QC department will check all the sizes whether it is correct.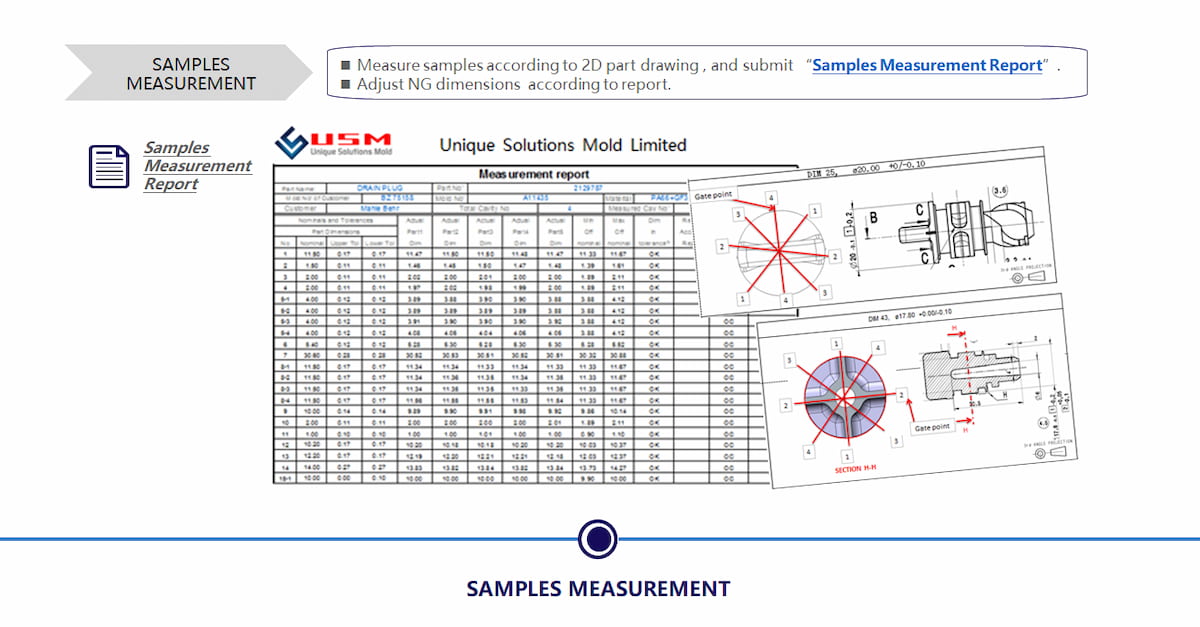 In USM, we also have the original three-inspection processing to ensure all processing is correct the first time.
Self-inspection: Each operator will check all the parts after finishing the process based on the drawings.

Other inspection: The group leader will check the parts after the worker finishes the self-operation to avoid missing issues.